Mary Disharoon
, MA

, LMFT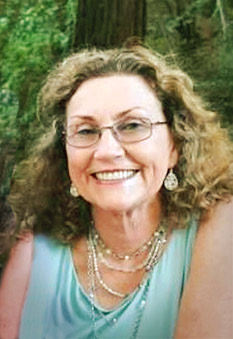 Voice Dialogue California
222 Weller Street, #4
Petaluma, California
94952
U.S.A.
MaryDish@gmail.com
www.VoiceDialogueCalifornia.com
www.MaryDisharoon.com
Voice Dialogue has been awakening me to a better, more conscious life for more than 20 years. This is why I use it as my primary modality as a psychotherapist practicing in Petaluma, California, where I work with female and male clients over the age of 21.
People who have worked with me report that I have a warm, intelligent and down to earth, positive style of relating. I listen well and I give constructive feedback in a conversational, back and forth way. Whether this is your first time to reach out for therapy or you've already experienced working with a therapist in the past, I will get to know you as the unique person you are, and engage with you using compassion and creativity, so the changes you are seeking can be realized.
I derive great joy in sharing Voice Dialogue with my clients. It is a remarkable way of working where the life changing shifts in consciousness come more quickly than with most other methods. When using Voice Dialogue, I facilitate the different voices of the inner selves so an aware ego process can be developed. This method can be used with most any topic brought up in therapy and I especially like how it develops self-awareness, self-esteem, self-empowerment and an overall sense of balance. It's easy to learn and very effective in creating change.
Sometimes the work is brief, as you resolve something quickly. And sometimes the work is longer term, as you deepen into the growth process, and allow a journey of discovery and transformation to develop. I invite you to work with me in either way, depending on your own preference.

Detailed information

About This Practice
Practicing Since 1995
Additional Modalities: I use a variety of other methods besides Voice Dialogue, including Conversational Talk-Therapy, Dream Work, and Sand Tray.
Areas of Interest: I work with adult clients, and most life and relationship issues.
Degree

| Title/Field | School | Date |
| --- | --- | --- |
License

| Title | State | Date |
| --- | --- | --- |
Professional Background
In 1994, I began my training in Voice Dialogue with the creators, Drs. Hal and Sidra Stone. In 1998, I became part of their senior staff, facilitating and teaching at their Voice Dialogue intensives in Albion, California. The full measure of this training and experience is listed in the boxes below.

I received my Master's degree in Counseling Psychology from the University of San Francisco in 1997, and, after acquiring 3000 practice hours and passing a written and oral exam, I received my California Marriage and Family Therapy license to practice psychotherapy in 2001.

In addition to my formal education and the learning that has come from working with my clients over the past 20 years, I draw upon my experience as a conscious partner in a 40 year marriage and as a mother of three grown children.

I have also learned invaluable lessons about living and loving through my own journey of healing and growth. I am personally familiar with the rewards of using therapy as a resource to help an individual and couple find their way through difficult times. I also have come to deeply appreciate how therapy can be a safe and creative place for someone to meet and embrace the inner selves that live in their unconscious, and by making them conscious, experience a new sense of wholeness.


Basic Voice Dialogue Training(s)

| Title | Where | When | Hours / Days | Teacher(s) |
| --- | --- | --- | --- | --- |
| Level I, Level II, and Level III - 5-day Delos Intensives | Albion, California | 1994 - 2003 | Student at 6 Delos Intensives, 216 hours | Hal and Sidra Stone and staff |
Continuing Voice Dialogue Education*

| Title | Where | When | Hours / Days | Teacher(s) |
| --- | --- | --- | --- | --- |
| Level II and Level III - 5-day Delos Intensives | Albion, Californa | 1998 - 2012 | Senior Staff at 8 Delos Intensives, 360 hours | Hal and Sidra Stone and fellow staff |
* The most recent workshops.