Readings in Voice Dialogue, Relationship,
and the Psychology of Selves
Welcome to the Delos Reading Room! This is a place to learn more about Voice Dialogue, Relationship, and The Psychology of Selves. Perhaps you are here because you are already familiar with our work. Perhaps you have arrived via Internet surfing and a general curiosity about the many selves that make up the human psyche. Whatever your route has been, we are glad to have you with us.
Our reading room offers you a wide selection of readings. These are available for you to read online or to download and print out: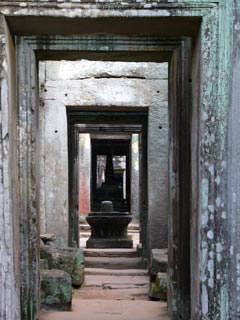 The first section is "Articles by Hal and Sidra Stone". This section includes articles that address many aspects of our work. They range from introductions to our work to Hal's recent thinking about the relationship of the Aware Ego Process to the development of consciousness in both its spiritual and material aspects.
The second section is "FAQ's" (Frequently Asked Questions). In it, we have answered questions most frequently asked by participants in our trainings.
The third section is "Other Authors". The many excellent articles in this section bring an additional richness and depth to our reading room. They address a wide variety of important issues not covered in our articles.
The fourth section is "Book Chapters".  This allows you to read and/or print out a pre-selected chapter from each of our books.
The fifth section contains newsletters in both English and French. The English newsletter is the archive of The Voice Dialogue Newsletter; it includes a variety of articles from the international Voice Dialogue community not available elsewhere. The French is the Voice Dialogue Sud Bulletin; it includes French translations of many of our writings.
The final section is "Academic / Peer Reviewed". This academically oriented section is for articles that have been written in a recognized academic format, peer reviewed, and/or published in a professional journal. The first five had been accepted for inclusion in an International Voice Dialogue Journal and are published here for the first time.
For inclusion in this section, please send material to Sidra Stone, PhD at sidra@voicedialogue.org